Is the Telescopius website down ? I have been unable to login for a day or so
thank you
Hi Lockwood,
No, it's very alive and kicking. I've just tried it on an incognito window and I was able to log in using my username and password, as well as my Google account.
Have you tried using another device/browser or clearing your browser cache for telescopius.com? Let me know how it goes!
thank you for your prompt reply. I guess it is on my end. I wanted to check with your first before going through the steps on my end.
thank you again…love your website
I'm able to log in using the Chrome Browser, but I normally use Brave which has not allowed me to log in since yesterday.
Any suggestions ?
I downloaded the Telescopius App on my Desktop - screen shows up just like when I use the Brave Browser
No place to Login
See screen shot attached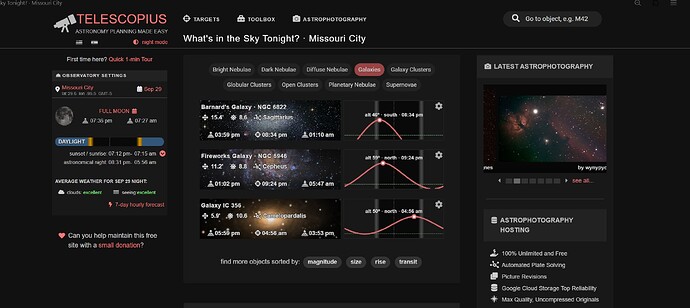 I've recently introduced a feature to improve loading speeds by lazy loading some widgets. But I guess there is a bug after all.
I've just reverted this until I can check what's going on. It should work as expected again starting version 20230930.1350
Let me know how it goes!
Yes sir ! That did the trick
All is back to normal logging in with Brave browser
thank you sir