I believe that there is an issue with the display shown in the picture below: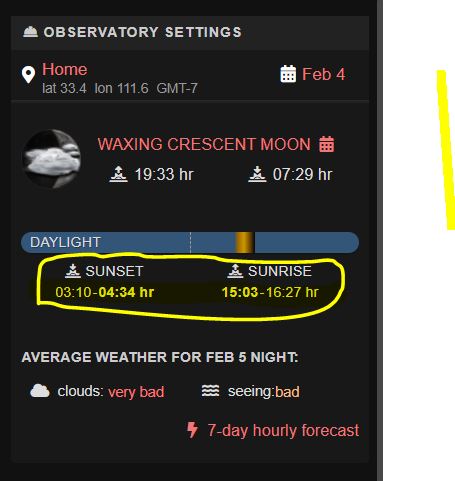 If the times shown for the graph and the events in the yellow circle are supposed to represent those at my observing location, they don't seem to make sense. Am I missing something? Are they time-from-current time? I checked and my PC is set correctly to GMT-7 and times everywhere but this display seem to be correct.
Thank you for helping me understand this.